ELECTRIC INSTANT WATER HEATER TYPICAL DETAIL
|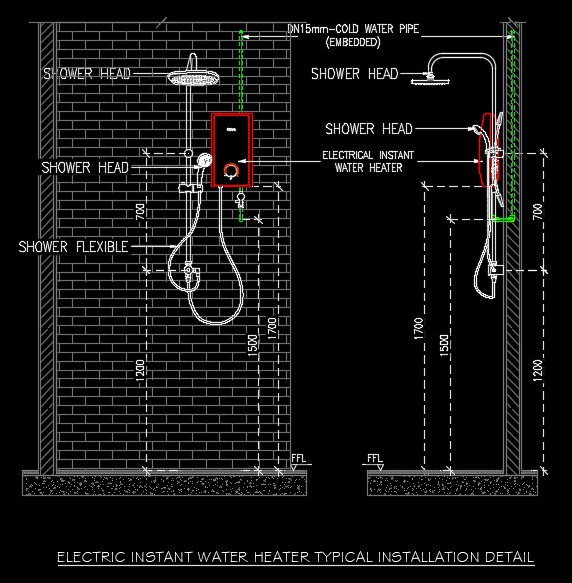 ELECTRIC INSTANT WATER HEATER :
Heat Water directly without the use of a storage tank
When a hot water tap is turned on, cold water travels through a pipe into the unit.
Either a gas burner or an electric element heats the water.
As a result, tankless water heaters deliver a constant supply of hot water.